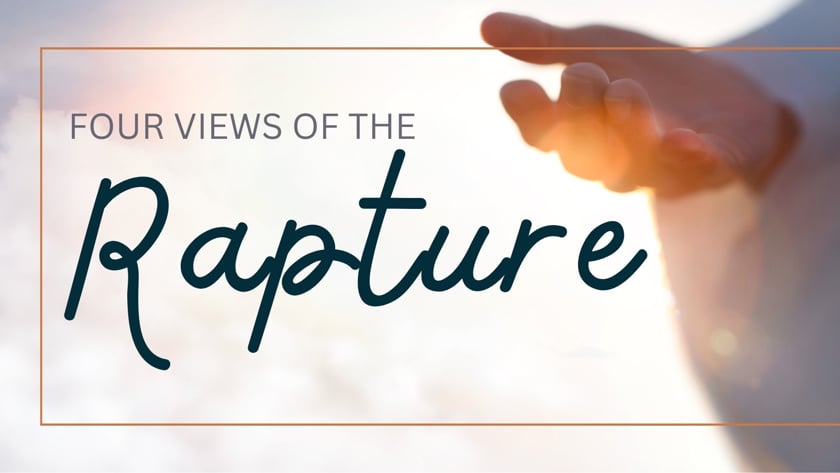 Iran, Israel and End Time Events
Matthew 24:6 says "And you will hear of wars and rumors of wars. See that you are not alarmed, for this must take place, but the end is not yet."
When we see all that is going on in the world we live in, we are reminded of this verse and many other Bible verses on end-times prophecy. We find ourselves wondering how soon Jesus will return and how the war in Israel fits into the end time events explained in God's Word.
This week we continue our series that was taped in August of this year. We had no way of knowing all that would be taking place as we now begin airing it on television. Join Dr. John Ankerberg as he interviews Dr. Mark Hitchcock, Dr. Ron Rhodes, and Jeff Kinley, renowned experts on end-time events in this timely series. Learn about the fate of believers and unbelievers when Christ returns, Satan's plan to destroy Israel, and how Jesus responds.
As an added bonus, you can also find these scholars' insightful books for sale, allowing you to delve deeper into these fascinating topics. Don't miss this opportunity to gain valuable knowledge and understanding about prophetic events that shape our world even today.
You Ask, We Answer. Here's How.
Answers to Questions is part of The John Ankerberg Show's 40 year mission to help provide "Real Answers to Real Questions" about the Christian faith. This collection of articles and videos directly address specific questions that viewers have asked us over the last few years. Browse these resources to see if we tackled a topic you've questioned as well.